Learn how to analyse the impact that business has on the environment & society
Earn money in the process
Get your Certification and start earning 30€ for each article you have published. Gain tangible skills & a certification that can be utilised in most fields of work.
CEO & CO-FOUNDER
Bertrand Gacon
Bertrand is Impaakt's CEO and co-founder. He's a change-maker who doesn't see the world as it is but as it could be. He is a tireless and contagious advocate of the "impact economy" who see businesses as a force for positive change. Back in 2006 – and out of personal conviction - he built a team dedicated to "Responsible and Impact Investing" in one of the world's largest financial institution, designing innovative solutions for private and institutional investors willing to use their capital for good. Under his leadership, hundreds of millions of dollars have been invested in companies fighting climate change, preserving natural resources or reducing inequalities. You can connect to Bertrand on LinkedIn here: https://www.linkedin.com/in/bgacon/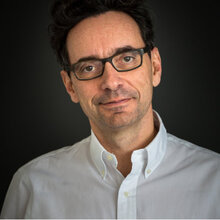 CFO & CO-FOUNDER
Sylvain Massot
Sylvain is not just Impaakt's CFO and co-founder. He is the analytics guru and a true believer in hard facts and proven figures. That's not surprising for someone who - for over 20 years -– has been was one of the world's most recognized Equity Analysts. Sylvain knows what it takes to thoroughly analyze a company and forge a robust and informed opinion on its value. His experience and vision have proven instrumental in shaping Impaakt's high-quality, rigorous analytical framework. His career also took him to lead a 60-people team as the Head of Investments for a leading international Private Bank. You can connect to Sylvain on LinkedIn here: https://www.linkedin.com/in/sylvain-massot-656376105/
Alka Joseph
"The Impaakt certification program is really insightful. The onboarding program is very comprehensive and provides great clarity regarding the work to be performed. During the certification process, there is adequate and ample guidance given to one for any changes or improvements that need to be made to the analysis. I could progress with absolute confidence while Iearning all along."
Pritiranjan Maharana
"Training at Impaakt augmented my cognizance and reshaped my thinking about how companies can be instrumental to move towards a sustainable future. Also, being an Impaakt Analyst, the platform gave me the opportunity to hold the conglomerates accountable for their social and environmental damaging corporate practices."
Daniel Swanepoel
"I am a Sustainability Consultant in South Africa and with Impact Investing receiving much attention at the moment, I decided to look into the Impaakt training for self-development. Impaakt brings together ESG reporting with achieving SDGs on the road to a more sustainable world. The training and platform provide for a great learning experience in respect to trends in Europe at the moment within the Impact Investment/Reporting environment. As a student, you will learn how to analyse companies' Sustainability reports to understand SDG impacts. This will provide a stronger foundation for future advisory work."
Our Aligned Frameworks
Learn to use industry approved frameworks and methodologies to help you progress as a 21st-century analyst.
Become a sustainability expert
Join the online learning to carve your path as an Impact Analyst.